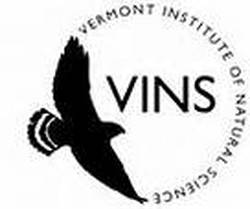 ​On October 8, 2015 members of the Northern Mountain Branch of AALAS went to the Vermont Institute of Natural Science (VINS). During our time there we enjoyed walking the numerous hiking trails and viewing and educating ourselves about the different birds of prey. The branch was also fortunate to attend a presentation on raptors and their amazing ability to adapt to their environment and the process it takes to become a master falconer.
Training birds of prey is a very difficult undertaking. Each species of raptors has a specific adaptations such as wing design that it allows them to hunt for certain types of animals. The most common types of raptors for hunting is the Red-tailed hawk and the Harris hawk. The birds adaptions and designs led mankind to capture/adopt and train birds of prey for their own benefit. Often royalty would be judged on their ability to command these raptors and their overall hunting technics.
We also found out that the keeping and training of any raptor is strictly and tightly regulated by U.S. state and federal laws. Anyone interested in owning, training or flying birds of prey must have at minimum 2 years of experience (often longer) as an apprentice to a registered falconer.

The Pizza and refreshments where also tasty!!

---